About Author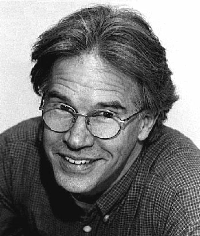 Ken Glickman is a widely recognized figure in the American Deaf community and known for his humorous contributions to Deaf culture.His journey to becoming the guru of DEAFology unfolded during his 11 years at as a profoundly deaf student at Clarke School for the Deaf in his native state of Massachusetts. He then moved on to graduate from Dartmouth College magna cum laude with High Distinction in Psychology. This somehow prepared him to join IBM in 1977 as a computer programmer. He taught programming and computer graphics at National Technical Institute for the Deaf (NTID) at RIT (1980-81) and at Gallaudet University (1985-86) under IBM's Faculty Loan Program.
In 1987, Glickman left IBM to establish DEAFinitely Yours Studio and has been griping about the tax forms ever since. In addition to Deaf Proverbs, he has published two books, DEAFinitions (1986) and More DEAFinitions! (1999) and is currently working on a third volume, DEAFinitions Galore!
Ken frequently takes his comedy show on the road in the form of three crash courses on Deaf culture, DEAFology 101, 201 and 301. In these, Ken as "Prof. Glick" supplies his own unique brand of quirky logic and keen observation, drawn from his life experience not just as a deaf individual, but also as an author, a desktop publisher, a webmaster, a poet, a magician, a wordsmith and a comedian. In 1999, he was seized with an extremely rare, compulsive condition that compelled him to jot down every passing thought and insight about Deaf culture into proverb form. Deaf Proverbs - A Proverbial Professor's Points to Ponder is the result. He may be cured now, although you'll have to try one of his DEAFology courses to determine this for yourself.
He lives in Silver Spring, Maryland, with Debbie.
---
A Word from Your Friendly Wordsmith ...
My studio is modest. There's this old table I use as an anvil. Spread about are papers and small tools. Words first germinate in my mind. With a piece of paper atop the anvil and pen in hand, the word is created right there and then. More often than not, the word is coarse and needs more hammering. It's quite amazing how much one can do with a mere twenty six letters of the alphabet let alone all those other special symbols. Words are, fortunately, very malleable. That's why I've had so much fun with them.
Papers make wonderful media with which to carry the fragile words everywhere. Soon after a word is formed on paper, I carry this paper container from the anvil to my electronic fire for further refining. Computers make marvelous machines, and I can't imagine how wordsmiths of bygone times actually managed without them. Once the word reaches its desired form, I take it from the fire to the quenching bucket in an instant. Often known as a laser printer, the bucket freezes the word for the final casting.
Such is my modest studio. It is where your friendly wordsmith happily churns out new humorous creations day after day and sees them off to that wonderful, majestic world of DEAFIES, smiling at the very thought that "humor does make the world go around."
- Ken Glickman


"The Place Where Sound Stops and Fun Begins"